It's a
JUNGLE
out there! Lanes swamped with Cheetah, Bear, Scorpion, Wolf and other rapidly mutating oil patterns challenge and confuse even the most experienced competitors. The survivors are those with the strongest fundamentals.
Because the Teen Masters environment uses neutral balls and low-volume oil patterns, it forces bowlers to master their fundamentals. Does it work? Since it's launch in 2013, bowlers with Teen Masters experience have earned scholarships at Junior Gold at a rate 250% higher than all other bowlers! In 2015, 2016, and 2017, bowlers with Teen Masters experience won 50% of the Junior Gold titles! Detailed data is available at the following link:
Teen Masters Experience @ Junior Gold
The Teen Masters Experience is specifically designed to strengthen your fundamentals and will improve your:
Accuracy
Spare Shooting
Patience
Consistency
Self-Reliance
The Teen Masters Experience utilizes three tools:
Neutral Bowling Balls
Low-Volume Oil Patterns
SKILL Drills from the Kegel Training Center
Bowling Balls
The Teen Masters Experience features neutral bowling balls, meaning the cores create little flare and the coverstocks do not absorb oil. As a result, participants must learn how to manipulate their release to achieve desired ball motion. Though participants in the Teen Masters Championships are limited to PBA SKILL balls, several other balls are suitable for use in Teen Masters Experience programs.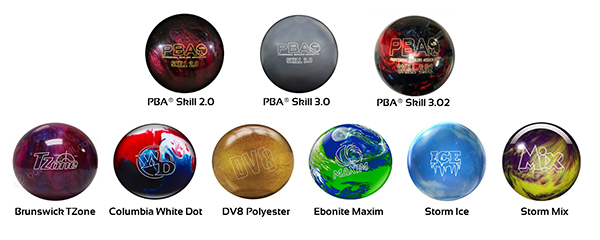 Since 2003, the Teen Masters has used two pattern lengths to encourage participants to play different parts of the lanes. For 2019, we plan to utilize two patterns:
SKILL42 - a 42' pattern using approximately 6.96 mL of oil
SKILL32 - a 32' pattern using approximately 6.6 mL of oil

By comparison, the 2017 USBC Masters pattern was 40' long and used 31.42 mL of oil
Download the SKILL oil patterns
here.
Teen Masters SKILL Series from the experts at the Kegel Training Center
Though these videos reference the PBA SKILL balls, they are relevant regardless of the ball used.

There is no charge for a bowling center to offer the Teen Masters Experience to its bowlers.
Download the Teen Masters Experience PDF
here.